At Puppys R Us we know that safe, dependable and affordable travel for your new puppy is a priority. We offer several travel options to choose from and will help you find the one that meets your families needs. We handle the details from start to finish so the only thing you have to do is welcome your new bundle of joy.
Airline
Commercial airline service is traditionally the quickest and least expensive form of travel. It has a long track record of safety and convenience having delivered millions of puppies to their new families over the last decade. It is USDA monitored for safety and the airlines have great resources in place to care for your new furry friend..
Ground
Ground delivery is available for those families that desire doorstep delivery. We have several reliable and trusted ground transporters and we will book travel with the one that best fulfills your travel needs.
Local
Local pickup is available and there may be options for meet ups on designated routes. Ask our Puppy travel associates for details.
Airport Destinations
Scroll down for available destinations via
Currently American Airlines is the only airline servicing puppy flights.
Avoid unexpected flight delays: Track the incoming flight status on the airline website your pet is traveling with prior to driving to the airport or track the AWB (Air waybill) number provided with your pet's confirmation by visiting one of the links below.
Note: Enter only the (8) digits preceded by the three digit airline prefix.
E.g. xxx-(8 digit confirmation)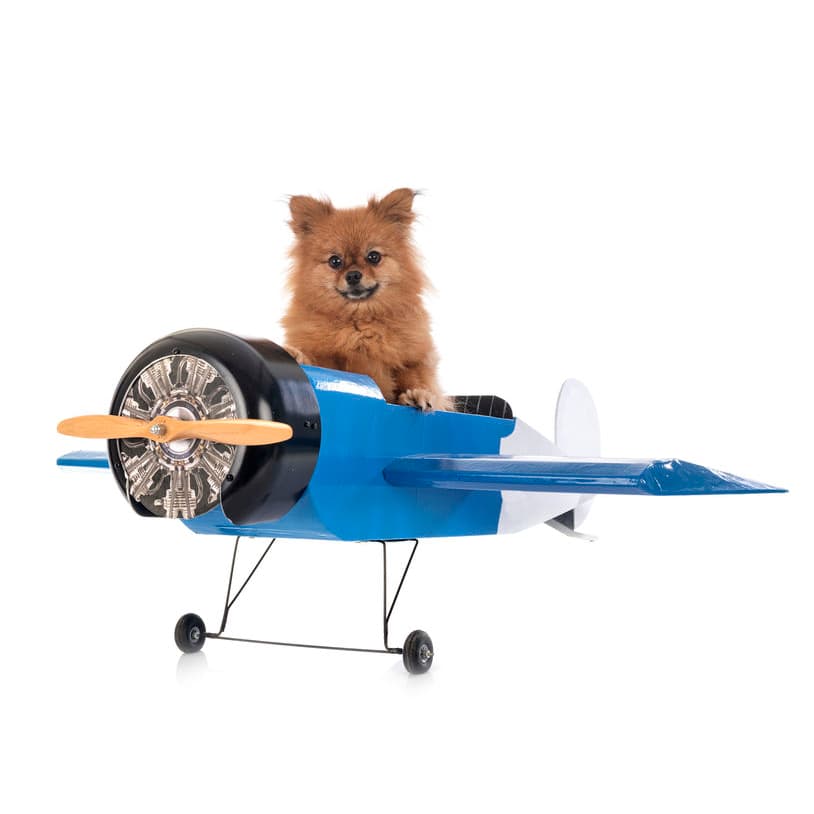 Alabama
(BHM) Birmingham 
(HSV) Huntsville/Decatur 
(MOB) Mobile 
(MGM) Montgomery 
Alaska
Currently no flights into Alaska
Arizona
(FLG) Flagstaff 
(PHX) Phoenix
(TUS) Tucson
Arkansas
(XNA) Fayetteville
(FSM) Fort Smith 
(LIT) Little Rock
(TXK) Texarkana
California
(BFL) Bakersfield
(BUR) Burbank
(FAT) Fresno 
(LGB) Long Beach
(LAX) Los Angeles 
(MRY) Monterey 
(ONT) Ontario 
(PSP) Palm Springs(embargoed May1-Sept 31)
(SNA) Santa Ana/Orange County
(SMF) Sacramento
(SAN) San Diego
(SFO) San Francisco
(SJC) San Jose
Colorado
(COS) Colorado Springs 
(DEN) Denver 
(GJT) Grand Junction
Florida
(FLL) Fort Lauderdale 
(RSW) Fort Myers 
(JAX) Jacksonville
(EYW) Key West
(MIA) Miami 
(MCO) Orlando
(PNS) Pensacola
(TLH) Tallahassee 
(TPA) Tampa 
(PBI) West Palm Beach 
Georgia
(ATL) Atlanta 
(SAV) Savannah 
Illinois
(BMI) Bloomington
(ORD) Chicago O'Hare 
(MLI) Moline
(PIA) Peoria 
(SPI) Springfield
Indiana
Currently no pet friendly flights into Indiana
Iowa
(CID) Cedar Rapids
(DSM) Des Moines 
(DBQ) Dubuque
(SUX) Sioux City 
Kansas
(ICT) Wichita
(MHK) Manhattan 
Kentucky
(LEX) Lexington
(SDF) Louisville
Louisiana
(AEX) Alexandria 
(BTR) Baton Rouge
(LCH) Lake Charles
(LFT) Lafayette
(MLU) Monroe
(MSY) New Orleans/Kenner 
(SHV) Shreveport 
Maine
Currently no pet friendly flights into Maine
Michigan
(DTW) Detroit
(FNT) Flint 
(GRR) Grand Rapids 
(AZO) Kalamazoo 
(MQT) Marquette
(TVC) Traverse City 
Minnesota
(MSP) Minneapolis
(RST) Rochester 
Mississippi
(GPT) Gulfport 
(JAN) Jackson 
Montana
Currently no pet friendly flights into Montana
Nebraska
(GRI) Grand Island
(OMA) Omaha
Nevada
(LAS) Las Vegas (embargoed May 1-Sept. 31)
(RNO) Reno
New Mexico
(ABQ) Albuquerque 
(ROW) Roswell 
(SAF) Santa Fe 
New York
(BUF) Buffalo
(JFK) John F Kennedy
(LGA) LaGuardia 
(ROC) Rochester 
(SYR) Syracuse 
(ART) Watertown
(HPN) White Plains
North Carolina
(CLT) Charlotte
(FAY) Fayetteville 
(GSO) Greensboro 
(PGV) Greenville 
(RDU) Raleigh/Durham 
(ILM) Wilmington 
Ohio
(CVG) Cincinnati 
(CLE) Cleveland 
(CMH) Columbus
(DAY) Dayton
(TOL) Toledo 
Oklahoma
(LAW) Lawton 
(OKC) Oklahoma City 
(TUL) Tulsa 
Pennsylvania
(ABE) Allentown 
(MDT) Harrisburg
(PHL) Philadelphia
(PIT) Pittsburgh 
(AVP) Wilkes-Barre Scranton
South Carolina
(CHS) Charleston 
(CAE) Columbia 
(FLO) Florence 
(GSP) Greenville/Spartanburg 
South Dakota
(ABR) Aberdeen (Delta)
(FSD) Sioux Falls (AA,Delta, United)
(RAP) Rapid City (AA, Delta, United)
Tennessee
(CHA) Chattanooga (AA, Delta)
(TYS) Knoxville (AA, Delta, United)
(MEM) Memphis (AA)
(BNA) Nashville (AA, Delta, United)
(TRI) Tri-Cities (Delta)
Texas
(ABI) Abilene (AA)
(AMA) Amarillo (AA,United)
(AUS) Austin (AA, Delta, United)
(BPT) Beaumont, TX (AA, United)
(BRO) Brownsville (AA)
(CLL) College Station/Bryan (AA, United)
(CRP) Corpus Christi (AA,United)
(DFW) Dallas Fort Worth (AA, Delta, United)
(DAL) Dallas-Love Field (Delta)
(ELP) El Paso (AA, Delta, United)
(HRL) Harlingen (United)
(HOU) Houston Hobby (AA, Delta)
(IAH) Houston International (AA, Delta, United)
(GRK) Killeen (AA,Delta)
(LDR) Laredo (AA,United)
(GGG) Longview/Kilgore (AA)
(LBB) Lubbock (AA, United)
(MFE) McAllen (AA,United)
(MAF) Midland/Odessa (AA, United)
(SJT) San Angelo (AA)
(SAT) San Antonio (AA, Delta, United)
(TYR) Tyler (AA,United)
(ACT) Waco (AA,United)
(SPS) Wichita Falls (AA)
Utah
(CDC) Cedar City(Delta)
(SLC) Salt Lake City (AA, Delta, United, Alaskan Air)
Vermont
(BTV) Burlington (Delta, United)
Virgina
(CHO) Charlottesville (AA,Delta, United)
(PHF) Newport News (Delta)
(ORF) Norfolk (AA, Delta, United)
(RIC) Richmond (AA, Delta, United)
(ROA) Roanoke (AA,Delta, United)
Washington
(BLI) Bellingham (Alaskan Air)
(PSC) Pasco/Tri Cities (Delta, United, Alaskan Air)
(SEA) Seattle (AA, Delta, United, Alaskan Air)
(GEG) Spokane (Delta, United, Alaskan Air)
(PUW) Pullman/ Moscow (Alaskan Air)
(ALW) Walla Walla (Alaskan Air)
(YKM) Yakima (Alaskan Air)
(EAT) Wenatchee (Alaskan Air)
Washington D.C.
(IAD) Washington DC Dulles (AA, Delta, United)
(DCA) Washington DC Reagan (AA, Delta, United)
West Virgina
(BKW) Beckley(United)
(CRW) Charleston (AA,Delta, United)
(CKB) Clarksburg(United)
Wisconsin
(ATW) Appleton (Delta, United)
(CWA) Central Wisconsin (AA)
(EAU) Eau Claire (United)
(GRB) Green Bay (AA,United)
(LSE) La Crosse (AA)
(MSN) Madison (AA,United)
(MKE) Milwaukee (AA, Delta, United)
(CWA) Mosinee/Central Wisconsin (AA,Delta)
(RHI) Rhinelander(Delta)
(CWA) Wausau (United)
Wyoming
(CPR) Casper (Delta-limited flights,United)
(COD) Cody (Delta)
(JAC) Jackson Hole (United)
(GCC) Gillette (Delta)
Canada
(YYC) Calgary (United)(limited-may require day or overnight kenneling)
(YEG) Edmonton (United)(limited-may require day or overnight kenneling)
(YYZ) Toronto (United)
(YVR) Vancouver (United, Alaskan Air)